Mavis Consulting was established on January 1, 2000 and is owned and operated by Brian Mavis. The company is based in Northwest Ohio and provides regular on-site service in Ohio, Indiana, and Michigan.
Mavis Consulting provides fertility, cultural management, and construction/ renovation recommendations. This is accomplished by ensuring proper sampling procedures, testing methods, site-specific evaluations, and utilizing top quality data provided by Brookside Laboratories, Inc.
BRIAN MAVIS
Brian received a Bachelor's Degree in Applied Health Science from Bowling Green State University in May of 2000 and has been a certified agronomist through Brookside Laboratories, Inc. since 2000. Prior to establishing his consulting business, Brian worked in golf course maintenance and spent three summers as an intern for Nester Ag Management.
Brian is an active member of the following organizations:
Brookside Consultants of Ohio
Hoosier Turfgrass Association
Michiana Golf Course Superintendent's Association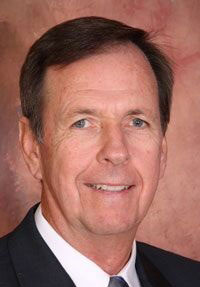 RON FOX
Ron began his career in the turfgrass industry working as an assistant for his father Thomas Fox before accepting the position of Golf Course Superintendent at Valley Brook C.C., McMurray, Pa.  After a 15-year tenure at Valley Brook C.C., he took the position of Golf Course Superintendent at Point O' Woods Golf and Country Club in 1999, where he managed ten consecutive Western Amateur Championships, hosted by the Western Golf Association located in Golf, Illinois.  Ron served on the Board of Directors for the Western Pennsylvania Golf Course Superintendents Association as Education Chairmen and Vice President.  He also served as Treasurer of the Joseph M. Duich Endowment and Allegheny County Community College Career Development Committee.  Ron graduated from the Pennsylvania State University in Turfgrass Management, is a Certified Golf Course Superintendent and 30-year member of the GCSAA.  He is married (Chris) and has three grown children (Ashley, Jessica, and Stephen).
MATT CIELEN
Matt's career in turf management began in 1992 and has included experience at Arbor Hills C.C., Jackson, MI; Shadow Creek Golf Club, Las Vegas, NV; Winged Foot Golf Club, Mamaroneck, NY; Point O'Woods G.& C.C., Benton Harbor, MI and from 2004-2021 as the superintendent for the golf courses at the University of Notre Dame (Warren and Burke courses). The Warren course was the host site of the 2019 U.S. Senior Open, 2010 U.S. Women's Amateur Public Links, and 4 NCAA Regional Championships during Matt's tenure. Matt also has extensive experience as a shade analyst/ field consultant for ArborCom Technologies where he utilizes computer modeling for selective tree removal. Matt is a graduate with honors from Michigan State University two year Turf Management Program and became a Certified Golf Course Superintendent in 2016. Matt has been an annual client of Mavis Consulting as an assistant superintendent and superintendent from 2002-2020, and brings a unique set of skills that will further enhance the services provided by Mavis Consulting.